Article by Bryan Wheeland – Road Daywork Manager-
In our internet based, consumer driven, global economy, the need to store commodities has never been greater. Warehouses and distribution centers continue a steady pace of growth while brick & mortar retail locations have been in decline. While those commodities wait for distribution, the need to mitigate the risk of fire becomes greater than ever.
Did you know that there are specific sprinklers designed to protect the storage of materials and commodities according to type and configuration of the storage facility?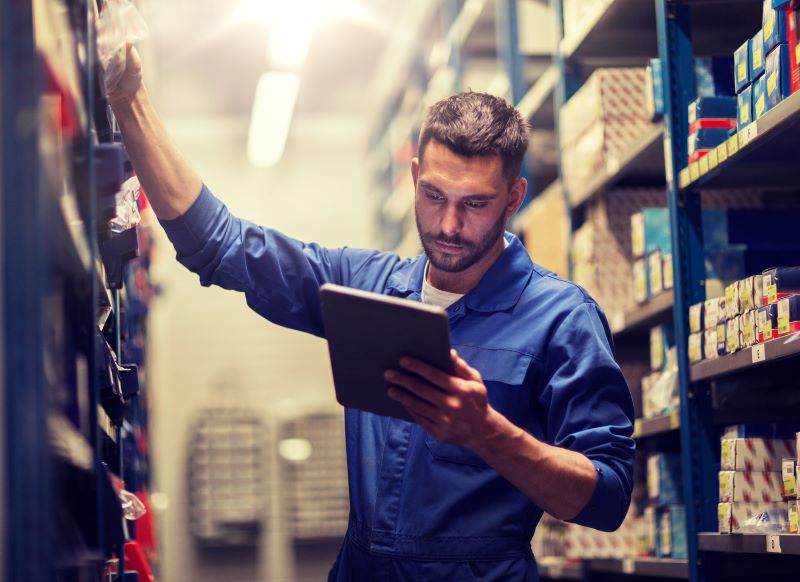 Most sprinklers are designed to control a fire. This means that they apply water to a fire to prevent it from growing out of control. This is done in order to allow the occupants to evacuate the building and firefighters to arrive and fully extinguish the fire. There is only one type of sprinkler that is designed to fully extinguish a fire. When it comes to the sprinklers used in the protection of storage areas you will notice that the names of the sprinklers indicate whether they control the fire (control mode) or suppress the fire (early suppression).
Control Mode Density Area (CMDA)

CMDA are a type of spray sprinkler intended to provide fire control in storage applications using the density/area design criteria.
Control Mode Specific Application (CMSA) These are designed for applications such as storage occupancies. These designs, along with most other types of sprinklers, are intended to control the fire, not suppress it. CMSA sprinklers are a type of spray sprinkler that can produce characteristic large water droplets and that is listed for its capability to provide fire control of specific high-challenge fire hazards.
Early Suppression Fast Response (ESFR)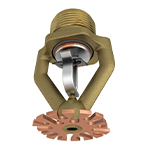 ESFR sprinklers are designed for fire suppression rather than control. These are designed to protect rack storage without the need for in-rack sprinkler protection. The ESFR concept is to apply enough water to the burning fuel during the early phases of a fire and penetrate the developing fire plume, achieving suppression.
Intermediate Level Sprinkler

A sprinkler equipped with a shield (cover) to protect its operating elements from the discharge of sprinklers installed at higher elevations.
Intermediate Level Sprinklers are typically designed for use in rack storage sprinkler systems where their thermal elements need to be shielded from the water spray of sprinklers above. Other applications where one might find Intermediate Level Sprinklers include areas beneath catwalks with an open grating.
Water shields are not heat collectors. Heat collectors for sprinkler heads are not an approved method to collect heat at the sprinkler head. Tests have shown that a heat collector is ineffective.
The choice of fire sprinklers for commodity and material storage ultimately comes down to what material is being stored and the specific conditions of the facility. The best course of action is to contact a Trusted Partner in Protection to assess the storage area and create a sprinkler system customized to fit the needs of the situation.
Contact Oliver Fire Protection & Security for a FREE Consultation.