Honeywell Notifier Bi-Directional Amplifier (BDA) ERRC Solutions
Installation, Service, Signal Strength Surveys in
MID-ATLANTIC REGION UNITED STATES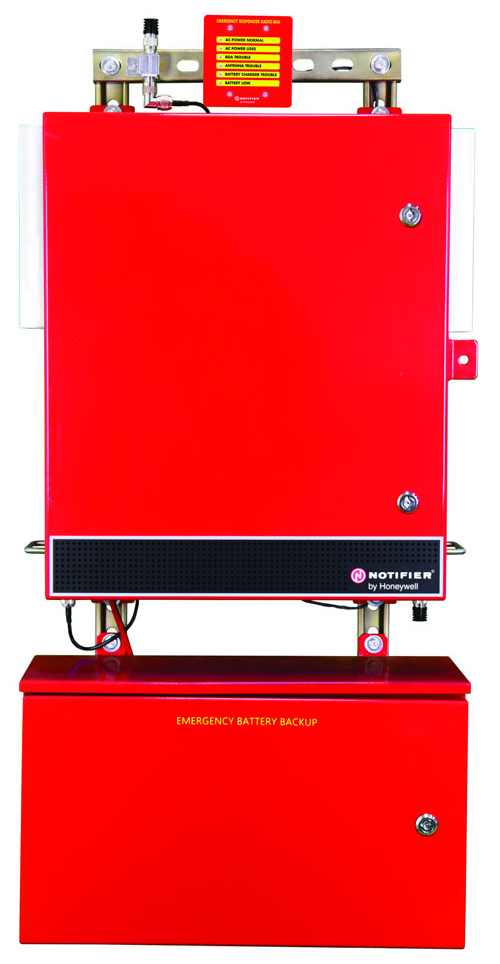 The Notifier BDA is an RF signal booster for enhancement of in-building and out building 2-way emergency radio communication.  It provides full emergency radio coverage inside and outside of buildings. An integrated NOTIFIER addressable monitor module interfaces with NOTIFIER fire alarm systems and control panels. However, the Notifier BDA can be monitored by any fire alarm system on the market.
Honeywell
Notifier BDA features:
BDA System Emergency Radio Signal Enhancement (ERRCS), Donor Antenna, BDA, and DAS
Reliable two-way radio signal coverage inside buildings, tunnels and other structures
Achieves full code compliance with our ERCES solutions
Meets all public safety frequency band ranges
UL2524 Certified In-building 2-Way Emergency Radio Communication Enhancement
Built-In NOTIFIER Addressable Monitor Module
First BDA with CSFM listing
NFPA 72 2010 Edition, NFPA 1221 2016 Edition
Compliant with both IBC & IFC, 2015 and 2018 Editions
Why Oliver Fire Protection & Security?
Founded 1957, over 200 employees to serve you
Premier Engineered System Distributor for Honeywell Notifier
Leading fire protection & security solutions provider to Eastern PA, NJ, DE
National Institute for Certification in Engineering Technologies (NICET) certified technicians
FCC GROL personnel
Certified designers and professional engineers
Adherence and familiarity with all local codes and insurance requirements
Annual system checks as required by code
Signal strength surveys and reports
Designs, installs, and services BDA/Emergency Responder Radio Coverage (ERRC)
Complete Fire Alarm Control Panel Integration
Call us at our main office 610-277-1331, and ask to speak to your local salesperson for more information on pricing and scheduling