Article by Ryan Sharkey – Fire Alarm Specialist
One of the first things designers and engineers consider when creating a Fire Alarm System is the Occupancy Classification of the space. Occupancy Classification is "the formal designation of the primary purpose of the building, structure of portion thereof." This designation helps determine the best way for a Fire Alarm to detect an event whether a fire, smoke, carbon monoxide, etc. and how to best alert the occupants.
A Fire Alarm System is a function which relies on inputs and outputs. If an initiating device activates (input) a notification appliance will alert (output). It can get far more complicated from there but one of the main things to consider is the occupancy of the building, the people, and materials within a structure. This can determine, among many other things, whether a Fire Alarm needs to have Voice Evacuation or requires Carbon Monoxide Detection.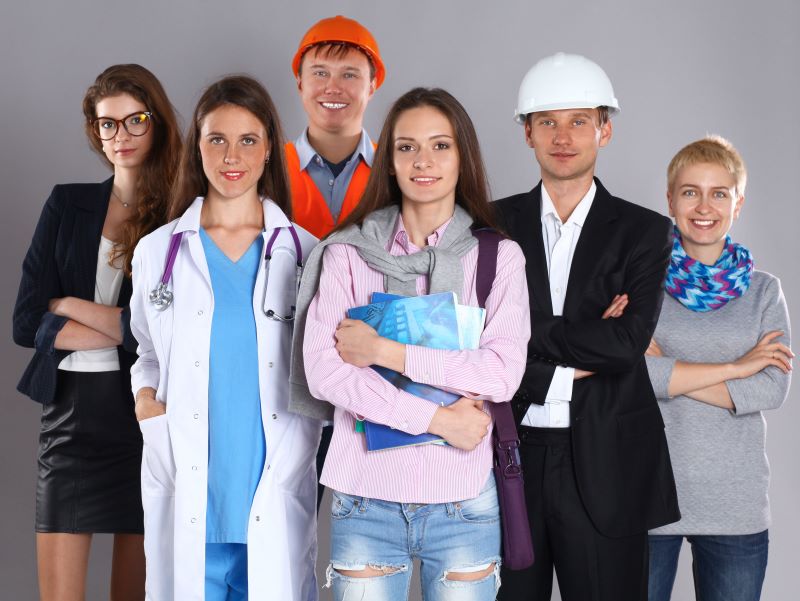 Although there are some outliers, almost all buildings fit in one of ten groups. Those ten groups are Assembly, Business, Education, Industrial, High Hazard, Institutional, Mercantile, Residential, Storage, and Utility.
Let's examine some of the different types of Fire Alarm Occupancy Classifications
Assemble Group A is "for the gathering of persons for purposes such as civic, social or religions functions; recreation, food or drink consumption or awaiting transportation." For example: Casinos, Museums, Arenas, and Stadiums.
Business Group B is "for office, professional 0r service-type transactions, including storage of records or accounts." For example: Banks, Motor vehicle showrooms, and Post offices.
Education Group E is "for educational purposes through the 12thgrade, by six od more persons at any one time." For example: Elementary & High Schools.
Factory Group F is "for assembling, disassembling, fabricating, finishing, manufacturing, packing, repair or processing operations that are not classified as a Group H hazardous or Group S storage occupancy." For example: Bakeries and Laundries.
High-Hazard Group H "involves the manufacturing, processing, generation or storage of materials that constitute a physical or health hazard in quantities is excess of those allowed in control areas complying with Section 414, based on the maximum allowable quantity limits for control areas set forth in Table 307.1(1) and 307.1(2) [of the 2018 IBC]."
Institutional Group I includes "the use of a building or structure, or a portion thereof, in which care of supervision is provided to persons who are or not capable of self-preservation without physical assistance or in which persons are detained for penal or correctional purposes of in which the liber of the occupants is restricted." For example: Hospitals, Assisted-living facilities, and Prisons.
Mercantile Group M is "for the display and sale of merchandise, and involves stocks of goods, wares or merchandise incidental to such purposes and accessible to the public." For example: Retail stores and markets.
Residential Group R includes "the use of a building, or a portion thereof, for sleeping purposes when not classified as an Institutional Group I of when not regulated by the International Residential Code." For example: Hotels, Apartment houses, and Dormitories.
Storage Group S is "for storage that is not classified as a hazardous occupancy." For example: Self-storage facilities and parking garages.
Finally, Utility and Miscellaneous Group U generally includes "buildings and structures of an accessory character and miscellaneous structures not classified in any specific occupancy." For example: Agricultural buildings, Barns, Private Garages, and Greenhouses.
The Occupancy Classification can greatly impact the layout and components of a Fire Alarm System. For example, the bedroom of a Group R occupancy requires Notification Appliances capable of producing a lower frequency 520hz) intended to help awaken sleeping inhabitants. Group E requires the use of a Voice System to help better instruct and inform students and staff in the event of an emergency. Some Group H occupancies will require waterproof, dust-proof, or even explosion-proof devices depending on the characteristics of a hazardous material.
Although this can surely have an influence on the time and cost of a construction project, above all the impact on the Life Safety of the occupants in and around a building is of most importance. It may be easy to understand that the Fire Alarm in a storage facility will be much different than in a school. Having a Code Compliant Fire Alarm System, with the correct layout and components, can be the difference between life and death. All the more reason to work with a trusted Fire Alarm Vendor with decades of experience like Oliver Fire Protection & Security.